We love when we find a favorite snack of ours with better-for-you ingredients!

The Good Crisp Company potato crisps 

not only taste good, they're made of good ingredients too. Parents will love that they're non-GMO and have no artificial colors or flavors, while kids will love their yummy flavors. If you're looking for a wholesome, tasty snack to satisfy all your salty cravings, The Good Crisp Company is your answer.
The Creative Kitchen is excited to have The Good Crisp Company as a Goody Bag Sponsor for the Los Angeles Kids Food Festival on August 17th + 18th. Learn more here!
From the Mouth of a Kid:
These chips are extra crunchy!
From the Eyes of a Parent:
The Good Crisp Company is exactly what my family needs, and loves. They're gluten-free, non-GMO, and they're naturally flavored. I love knowing that my kids are eating real, natural ingredients when they eat these potato chips. They love them as a surprise in their lunchbox, a snack at home, or in the car when we need a pick-me-up on busy days.
Flavorful Features:
The Good Crisp Company's potato crisps come in three crave-worthy flavors:
Original

Sour Cream and Onion

BBQ
The Icing on the Cake:
There's nothing worse than losing a bag of chips in the back of your cabinet and having them go stale before finding them again! Lucky for us, these potato chips come in an easily re-sealable can, so your chips will stay fresh for longer!
Time to Eat?!
Any time you're in need of a salty snack but want real ingredients, choose The Good Crisp Company Potato Crisps!
Good to Go?
These potato crisps come in cans, so they're easy to transport without getting broken or crushed by other items in your kids' backpacks or lunchboxes. And be sure to check out their mini canisters – they're the perfect size to add to lunchboxes or mom's purse!
Mix it Up!
Have you ever added chips to a sandwich?! Add your potato crisps from The Good Crisp Company to your sandwich for some crunch and yummy flavor!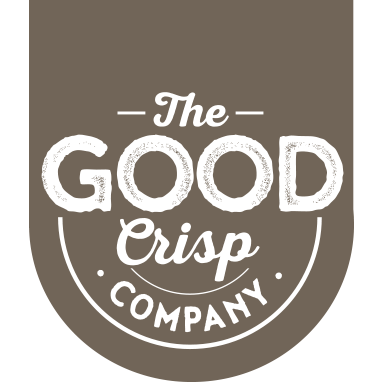 www.facebook.com/thegoodcrispcompany
The Creative Kitchen™, LLC, teaches children about food and how to cook in a fun, safe, and educational manner. Targeting families with children ages two to teen, the company focuses on teaching, writing creative content and curriculum, special events, recipe development, spokesperson work, webisode production and consulting to present educational and entertaining content through food-related activities. The founder, Cricket Azima, is an expert in cooking for and with children. She inspires kids to express themselves creatively through food and cooking, while complementing lessons with traditional educational material such as social studies, math, arts, science, and more. Visit

www.thecreativekitchen.com

for more information.
Related posts