At The Creative Kitchen, we love nothing more than a food that is delicious, convenient, versatile and most importantly, good for your entire family! Vapza 7 Grains is already cooked and can be used in a wide variety of dishes, which makes it perfect for families who are looking to get a boost of nutrients from more meals throughout the week. This medley of nutrient-dense grains is thoughtfully grown in Brazil, steam cooked, and vacuum sealed in BPA-free plastic bag. This blend contains whole grain rice, red rice, white quinoa, black quinoa, red quinoa, flaxseed, and chia seeds. Vapza created this product with the busy, health-conscious parent in mind. Flaxseed and chia seeds can lower blood sugar levels and risk of heart disease. They're both superfoods, and provide fiber, iron, protein, and omega-3 fatty acids (which are linked to even more health benefits such as improving eye health and risk factors for heart disease, fighting inflammation, and more!).
From the Mouth of a Kid:
"Burrito bowls are my favorite and we used this instead of rice. It was really yummy!"
From the Eyes of a Parent:
"Vapza 7 Grains appeases my rice-loving children with the whole grain and red rice while the other grains like quinoa, flaxseed, and chia provide protein, healthy omega-3s, and fiber. Squeezing those nutrients in can be tough, but products like this make it so much easier. Also, the fact that it's ready-to-eat makes dinner time less stressful!"
Flavorful Features:
Vazpa has a variety of steam cooked options for your next meal!
Pinto Beans

Black Beans

Quinoa Mix

Brown Rice
The Icing on the Cake:
Rice and quinoa can be easily under cooked or overcooked, but Vapza 7 Grains takes out the guess work! Because this product is already steam cooked, it can be used in pinch without the worry. Substitute Vapza 7 Grains for rice in a quick stir fry or your favorite burrito bowl. And, Vapza 7 Grains is not only organic, but also vegan and kosher.
Time to Eat?!
Vazpa 7 Grains is the perfect addition to lunch or dinner!
Mix it Up!
Vapza 7 Grains can be served hot or cold. Try tossing this 7 grains mix on a salad instead of croutons. It's a great way to sneak in extra plant protein and healthy omegas!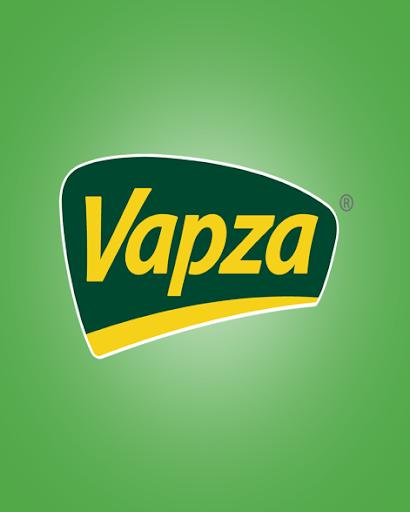 www.vapza.com.br/institucional/quem-somos/enus
The Creative Kitchen™, LLC, teaches children about food and how to cook in a fun, safe, and educational manner. Targeting families with children ages two to teen, the company focuses on teaching, writing creative content and curriculum, special events, recipe development, spokesperson work, webisode production and consulting to present educational and entertaining content through food-related activities. The founder, Cricket Azima, is an expert in cooking for and with children. She inspires kids to express themselves creatively through food and cooking, while complementing lessons with traditional educational material such as social studies, math, arts, science, and more. Visit

www.thecreativekitchen.com

for more information.
Related posts