Looking for more than just a cup of plain applesauce? Then let's get wacky…with Wacky Apple applesauce! Using sun-ripe apples and only the best organic ingredients, Wacky Apple provides your taste buds with a delicious snacking experience. Wack Apple grows their ingredients with love and dedication; your kids will eat only what nature intended: simply good organic food! Get wacky with their Mango applesauce

;

 a tasty, tropical treat that will leave your taste buds wanting more!
From the Mouth of a Kid:
Mango applesauce is my favorite! It's sweet!

From the Eyes of a Parent:
With Wacky Apple, I love knowing that I'm getting organic ingredients. Their variety of flavors make it easy for me to satisfy all the kids' different palates, too! This applesauce is a great, clean snack that I feel good about giving to my family time and time again.
Flavorful Features:
Wacky Apple applesauce comes in a variety of exciting flavors:
Golden Applesauce
Apricot Applesauce
Cinnamon Applesauce
Wild Berry Applesauce
Mango Applesauce
The Icing on the Cake:
Wacky Apple never adds sugar or artificial ingredients, and their applesauce is always Certified Organic, Certified Kosher, Vegan, non-GMO, BPA-free, gluten-free, corn-free, soy-free, nut-free and dairy-free! They are passionate about using the highest quality ingredients.
Time to Eat?!
Wacky Apple applesauce is great to include in breakfast, lunch boxes, or to have as an after-school snack…even dessert!
Good to Go?
Wacky Apple applesauce comes in convenient, one-serving cups that are easy to take with you on-the-go, or throw in the kids' lunchboxes!
Mix it Up!
Add some applesauce into a smoothie for extra fruity flavor!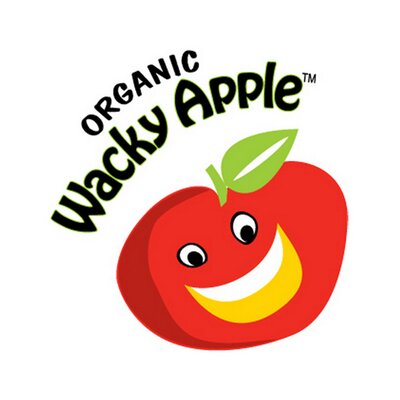 www.wackyapple.com
https://www.facebook.com/OrganicWackyApple/
The Creative Kitchen™, LLC, teaches children about food and how to cook in a fun, safe, and educational manner. Targeting families with children ages two to teen, the company focuses on teaching, writing creative content and curriculum, special events, recipe development, spokesperson work, webisode production and consulting to present educational and entertaining content through food-related activities. The founder, Cricket Azima, is an expert in cooking for and with children. She inspires kids to express themselves creatively through food and cooking, while complementing lessons with traditional educational material such as social studies, math, arts, science, and more. Visit

www.thecreativekitchen.com

for more information.
Related posts