Finding a quick and healthy snack for your baby can be difficult, but White Leaf Provisions makes it easy with their Biodynamic and Regeneratively Farmed Baby Food! Not only is this a healthful choice for your baby, but the farming techniques used for this product are sustainable and promote healthy soil! White Leaf Provisions' baby food comes in a pouch, which makes it perfect for days when you are constantly on the go. Babies will love these yummy flavors, while parents will love the simple ingredient list.
From the Mouth of a Kid:
It's yummy! I like to squeeze it!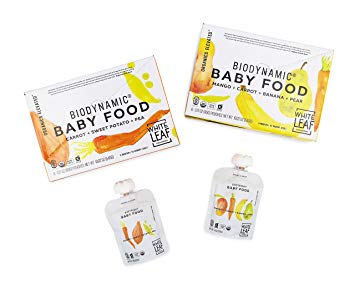 From the Eyes of a Parent:
One of my constant struggles is finding good on-the-go toddler snacks with simple, healthful ingredients that my kids actually enjoy eating. I was so happy to discover White Leaf's Biodynamic Baby Food, because it checks off everything on my list! The ingredients are insanely good, it comes in a pouch which makes it so easy to bring with us in the car on the go, and the flavors are delicious (according to my kids)! The fruits and vegetables are grown without chemical fertilizers or pesticides, and are also regeneratively farmed, which means the growth process actually helps improve soil health. All around, it's a win-win choice for everyone involved!
Flavorful Features:
These sustainable baby food snacks are available in two filling flavors!
Carrot + Sweet Potato + Pea

Mango + Carrot + Banana + Pear  
The Icing on the Cake:
White Leaf Provisions baby food boasts a number of wonderful qualities: 
Certified Organic

Certified Biodynamic

Certified Kosher

Gluten-free

Non-GMO

Vegan

Biodynamic and Regenerative Farming

No added sweeteners or salts

Grown without the use of chemical fertilizers, herbicides, or pesticides
Time to Eat?!
This toddler snack is extremely versatile! It makes a great afternoon snack or works as a nutritious addition to meal time.
Good to Go?
These baby food pouches are perfect to throw in a purse for a busy day on the go, or into a cooler for a long road trip!
Mix it Up!
For older kids, use these as a dipping sauce for apple slices, carrot sticks, or even crackers!
www.facebook.com/whiteleafprovisions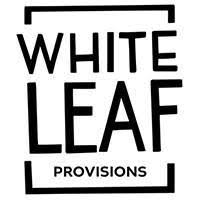 Written by Cricket Azima
The Creative Kitchen™, LLC, teaches children about food and how to cook in a fun, safe, and educational manner. Targeting families with children ages two to teen, the company focuses on teaching, writing creative content and curriculum, special events, recipe development, spokesperson work, webisode production and consulting to present educational and entertaining content through food-related activities. The founder, Cricket Azima, is an expert in cooking for and with children. She inspires kids to express themselves creatively through food and cooking, while complementing lessons with traditional educational material such as social studies, math, arts, science, and more. Visit

www.thecreativekitchen.com

for more information.
Related posts