Looking for new ways to serve vegetables to your family? Yondu Vegetable Umami is the perfect plant-based liquid savory seasoning for your kitchen. Just a spoonful of this seasoning packs in a ton of unique flavor, leaving the whole family asking for more. But wait, it gets better! Created with mixture of fermented soybeans and a concentrated broth of 8 vegetables, it provides an umami seasoning that is not only 100% natural but vegan, gluten free, and does not include any artificial ingredients. Yondu is an incredibly versatile and unique ingredient, making each dish you add it to burst with a savory deliciousness that deepens flavor. Add Yondu to your vegetables, salads, soups, pastas – the list is endless!
by Rebecca Skriloff, 2023
From the Mouth of a Kid:
I love the flavor mom added to my veggies! They taste extra yummy!
From the Eyes of a Parent:
I don't know how, but this seasoning makes any savory dish taste better. It adds such a unique flavor that everyone in my family loves! Yondu has so many uses too, I can add it to veggies, pasta, meat dishes, and I love making broth with it. My kids ask me to put this on everything so I always make sure I have some in the kitchen!
The Icing on the Cake:
Yondu Vegetable Umami is non-GMO, gluten free, vegan, has no preservatives, and it is perfect for various dietary restrictions.
Time to Eat?!
Anytime you are looking for a way to enhance the flavors of your meal without adding extra condiments or seasonings? Use Yondu Vegetable Umami!
Mix it Up!
Visit the Yondu website for recipes: www.yondu.us/recipes/.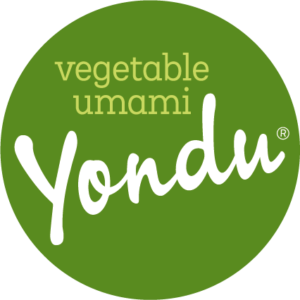 The Creative Kitchen™, LLC, teaches children about food and how to cook in a fun, safe, and educational manner. Targeting families with children ages two to teen, the company focuses on teaching, writing creative content and curriculum, special events, recipe development, spokesperson work, webisode production and consulting to present educational and entertaining content through food-related activities. The founder, Cricket Azima, is an expert in cooking for and with children. She inspires kids to express themselves creatively through food and cooking, while complementing lessons with traditional educational material such as social studies, math, arts, science, and more. Visit

www.thecreativekitchen.com

for more information.
Related posts