The Creative Kitchen is always on the lookout for filling and healthful on-the-go snacks, which is why we love Zee Zees Cinnamon Crisp Soft Baked Bars!  These nutrition bars are made with whole grains and pack a sweet punch of cinnamon flavor with only nine grams of sugar. Zee Zees bars are also nut free, which makes them the perfect addition to a school lunch or after-school snack! The flaky oats and crispy cinnamon crunch will make this treat a new family favorite! 
From the Mouth of a Kid:
Zee Zees are yummy and chewy! I like that they taste like cinnamon!
From the Eyes of a Parent:
I love that Zee Zees Cinnamon Crisp Soft Baked Bars are made with whole grains and oats, and they're low in sodium and sugar.  Zee Zees bars are nut free so I'm able to send my kids to school with them, and they love picking out which of the delicious flavors they want that day.
Flavorful Features:
Zee Zees Soft Baked Bars come in seven tasty flavors:
Cinnamon Crisp

Berry Apple Crisp

Birthday Cake

Campfire S'mores

Cocoa Cherry

Oatmeal Cocoa Chip

Strawberry Crisp
The Icing on the Cake:
Zee Zees bars come in single-serving containers and are non-perishable, so they're easy to keep handy in a purse or in the car to be eaten at any time!
Time to Eat?!
Zee Zees Soft Baked Bars are a very versatile snack: add to breakfast for a boost of whole grains, throw in a lunchbox for a snack at school, or have as an afternoon treat when you're on the go! The options are endless!
Good to Go?
These individually wrapped bars are perfect to have in your purse for emergency snacks on the go, or to add to lunchboxes and backpacks!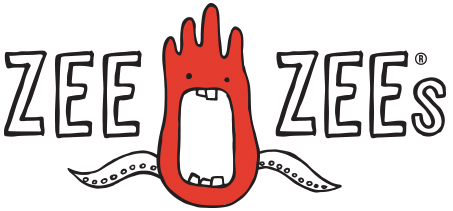 The Creative Kitchen™, LLC, teaches children about food and how to cook in a fun, safe, and educational manner. Targeting families with children ages two to teen, the company focuses on teaching, writing creative content and curriculum, special events, recipe development, spokesperson work, webisode production and consulting to present educational and entertaining content through food-related activities. The founder, Cricket Azima, is an expert in cooking for and with children. She inspires kids to express themselves creatively through food and cooking, while complementing lessons with traditional educational material such as social studies, math, arts, science, and more. Visit

www.thecreativekitchen.com

for more information.
Related posts