As Halloween approaches and pumpkins are showing up on everyone's door steps, what could be better than homemade Pumpkin Fritters?! This Pumpkin Fritters recipe by Cricket Azima and The Creative Kitchen is delicious, healthful, and versatile. The fritters can be served as a substitute for breakfast pancakes, as an after school snack, or for dessert with a dollop of whipped cream! With the nutritious benefits of pumpkin and the warming scent of cinnamon, we're certain you'll be coming back for more!

Pumpkin Fritters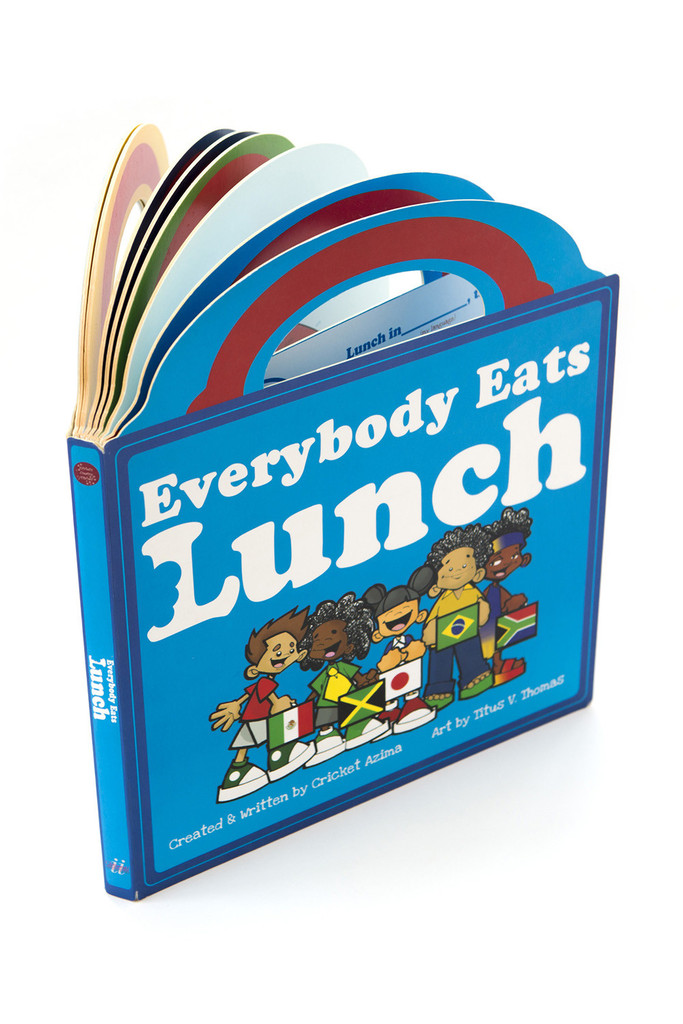 While canned food is often shunned, canned pumpkin purée is one you don't have to worry about! Canned pumpkin purée is packed with potassium (important for nerve and muscle health), iron (needed to carry oxygen in your blood), vitamin A (great for your eyes), and fiber (helps control blood sugar and keeps you fuller for longer). Plus, our recipe for Pumpkin Fritters has only 3 tablespoons of sugar, making it a healthful alternative to high sugar pumpkin products.
This traditional South African dish is simple and quick to make for or with your family! For more delicious recipes, including this recipe for Pumpkin Fritters, check out Cricket Azima's kids' cookbook, Everybody Eats Lunch! This interactive book is part cookbook and part toy, featuring lunchbox recipes from around the world, embodying The Creative Kitchen's philosophy of teaching through food and cooking in an engaging way!
Ingredients
1 15-oz. can pumpkin purée
½ cup flour
1 egg, beaten
3 tbsp. sugar
1 tsp. baking powder
¼ tsp. salt
2 tbsp. butter
2 tbsp. vegetable oil
½ tsp. ground cinnamon
Yields 4 servings (16 fritters)
Instructions
In a large bowl, combine pumpkin, flour, egg, 1 tbsp. of the sugar, baking powder, and salt.
Warm 1 tbsp. of the butter and 1 tbsp. of the oil in a large skillet (big enough to hold eight fritters) over medium heat.
Drop tablespoonfuls of fritter mixture into the hot pan and lightly flatten with a spatula. Cook until golden, about 4 minutes per side.
Repeat for the second batch.
Combine remaining sugar with cinnamon in a small bowl and sprinkle over hot fritters before serving.
The Creative Kitchen™, LLC, teaches children about food and how to cook in a fun, safe, and educational manner. Targeting families with children ages two to teen, the company focuses on teaching, writing creative content and curriculum, special events, recipe development, spokesperson work, webisode production and consulting to present educational and entertaining content through food-related activities. The founder, Cricket Azima, is an expert in cooking for and with children. She inspires kids to express themselves creatively through food and cooking, while complementing lessons with traditional educational material such as social studies, math, arts, science, and more. Visit www.thecreativekitchen.com for more information.
Related posts