Fall is officially here!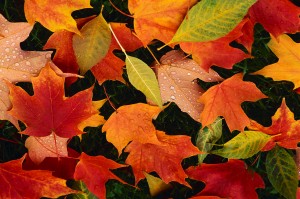 School is back in session and schedules are starting to get hectic.
Before your calendar fills up, register for a class with Cricket!
Saturday, October 1st

11:30am to 12:30pm, ages 4 to 10
Cricket is excited to part of the Food Network New York City Wine and Food Festival again this year! Kids will make and taste a delicious lunch using recipes from around the world!
Limited seats are still available for this fun cooking class, so buy your ticket today and help support the Food Bank for New York City & Share our Strength!
Sunday, October 2nd
2:00 to 3:00pm, ages 2 to 5
4:00 to 5:00pm, ages 6 to 9
Get ready for some world-class cooking with Cricket! Kids will make recipes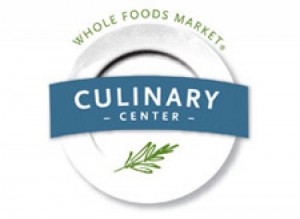 from around the world (like South African Pumpkin Fritters and Mexican Cactus Salad), learn about different cultures, and taste their creations! All recipes featured are from Cricket's cookbook, Everybody Eats Lunch. So, whether you're traveling from near or far, be sure to stop in for this class!
Sunday, November 6th
12:00 to 1:00pm, ages 2 to 5
2:00 to 3:00pm, ages 6 to 9
4:00 to 5:30pm, ages 10 to 13
Come cook with Cricket and celebrate the season! Thanksgiving-themed recipes are the centerpiece of this class and kids will gobble up some festive fall treats. Sign up today!

4 week cooking series
Fridays: 10/28, 11/4, 11/11, 11/18
11:00am to 12:00pm, ages 2½ to 5
Bring your preschoolers down for some creative cooking with Cricket! Recipes focus on age appropriate themes such as numbers, colors, and shapes while also celebrating the fall holidays. Space is limited, so register today!
Sunday, October 30th – Halloween
2:00 to 3:00pm

Carve out some time on Halloween weekend to cook with Cricket at CMOM. Kids will conjure up hair-raising Halloween pumpkin wraps and then magically make them disappear!
Tuesday, November 8th – Election Day
2:00 to 4:00pm
We want YOU…to vote for your favorite healthy lunch recipe! Drop by CMOM and sample three dishes. The winning recipe will be posted on CMOM's website and The Creative Kitchen's facebook page.
No sign up is necessary for the events at CMOM…just come on by!
Related posts