The Kids Food Festival is a two day event educating families on how to make balanced food choices. The Creative Kitchen launched the Kids Food Festival in Bryant Park, NYC in January 2012, and the proceeding 5 festivals were successfully hosted at Bryant Park.
In 2013, a weekend-long festival was hosted in Washington D.C.'s Union Market. The Oculus at Westfield World Trade Center was home to the Kids Food Festival in both 2017 and 2018. During the 2018 Kids Food Festival, approximately 381k people passed through the Oculus during the 2-day event, with most brands sampling between 4,000 and 5,000 pieces per day. In May of 2019, the Kids Food Festival hosted an event at Brookfield Place New York. The Kids Food Festival is proud to be hosting a large scale event in California in August, 2019 at the Kidspace Children's Museum in Pasadena. 
Each year, the Kids Food Festival partners with the James Beard Foundation to host large-format cooking classes in the James Beard Foundation Future Foodies Pavilion. 
3 Key Ingredients

 
Balanced Plate Scavenger Hunt

James Beard Foundation Future Foodies Pavilion

 

Main Stage
Balanced Place Scavenger Hunt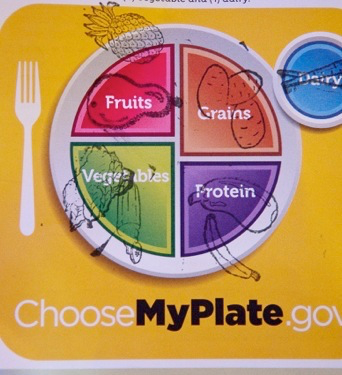 The Balanced Plate Scavenger Hunt is a interactive, exploratory, festival-wide game. 
As the core educational component, families learn about the importance of balanced food choices through a fun and interactive activity, with the Balanced Plate Scavenger Hunt.
Festival-goers navigate amongst exhibitors, engage in food-related activities and samplings, and receive stamps on their "balanced plate" along the way.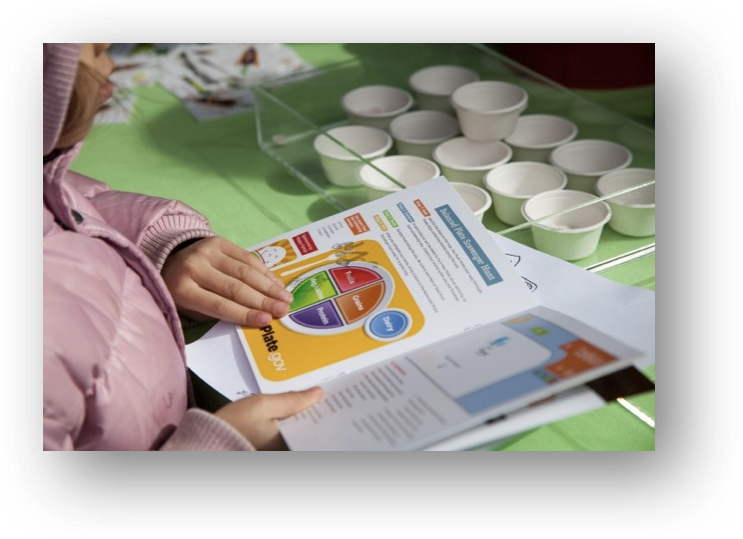 Once their plate has been filled with stamps, families receive a goody bag with featured products.
Facilitated engagement between exhibiting brands and
festival-goers.

James Beard Future Foodies Pavilion
The James Beard Foundation curates hands-on cooking classes in the Future Foodies. Sessions are led by well-known chefs and host up to 50 children every hour. Classes may be branded.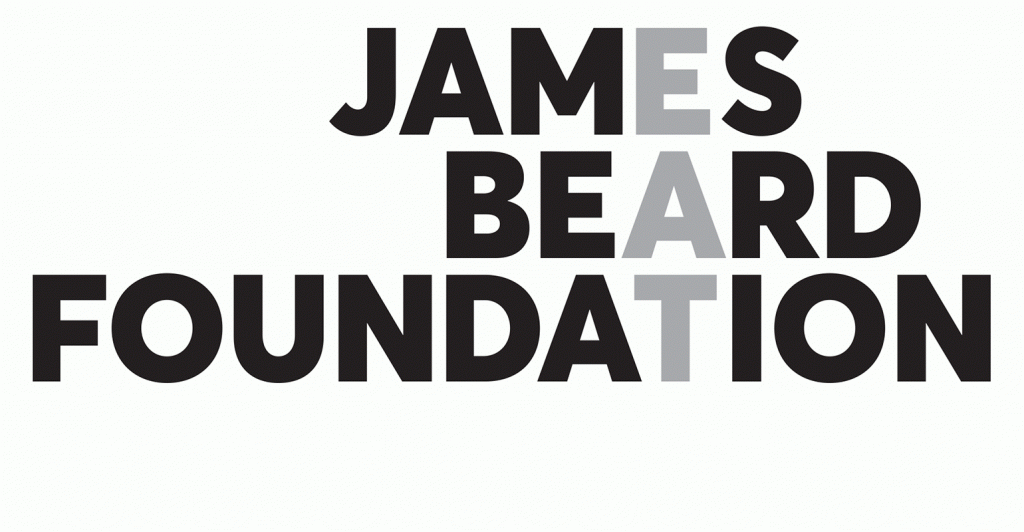 Main Stage
The main stage features family-friendly performances, including musical entertainment, cooking demonstrations, fitness activities, and more!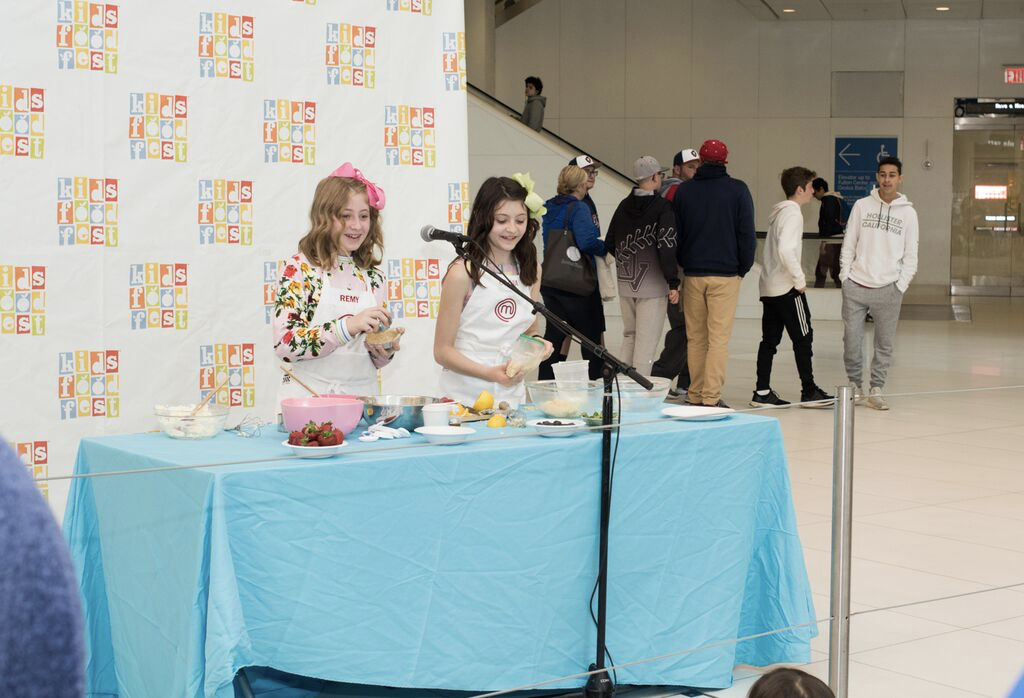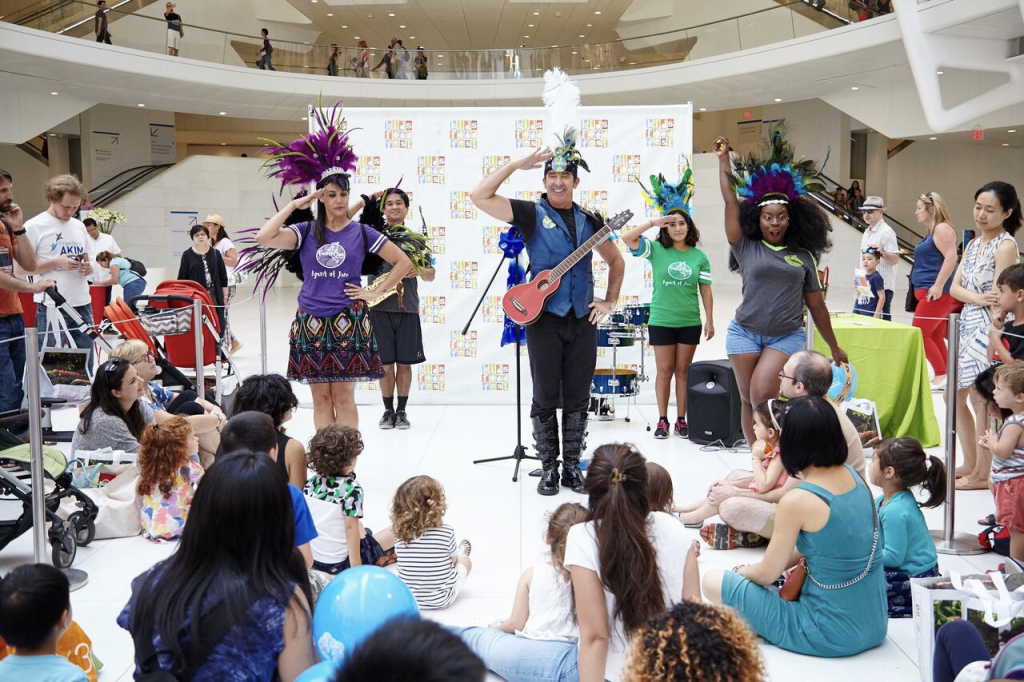 Exhibitors Love
To tout their investment in the fight against child obesity

Direct engagement with their target audience

The take-away aspect in which products make their way into family's homes through our goody bag and exhibitor opportunities

The viral exposure that partners provide by promoting the event through their channels
Parents Love
The opportunity to learn about family-friendly products

A fun and educational live event that the entire family can enjoy

That their family is learning how to better their health through balanced food choices
Children Love
That the event is speaking their language and engaging with them on their own terms, empowering them to make healthy decisions in imaginative ways

That it's fun!
Kids Food Festival To-Go
In Spring 2017, the Kids Food Festival launched the Kids Food Festival To-Go program, in partnership with the Association of Children's Museums and Parents and FamilyFun Magazines. 1-day mini-festival events, which integrated the Balanced Plate Scavenger Hunt within the footprints of children's museums, took place in ten cities across the nation:
Chicago, IL • Denver, CO • Houston, TX • Kansas City, MO • Miami, FL • New Orleans, LA
New York, NY • Portland, OR • San Jose, CA • Stamford, CT
Kids Food Festival and Association of Children's Museum continues a partnership offering the events to children's museums across the nation. 
Sample layout of Kids Food Festival event at Children's Museum: