Yumble
 was started by a mom who knows how hard it is to feed picky kids healthy food. Yumble has meals from breakfast to dinner and everything in between. Our favorite snack, the 
Protein Poppers
, are free of dairy, egg, and gluten and are also vegetarian – not to mention very tasty! Let these poppers be your snack time savior.
From the Mouth of a Kid:
Can I have some more sweet poppers? They're so chewy and yummy!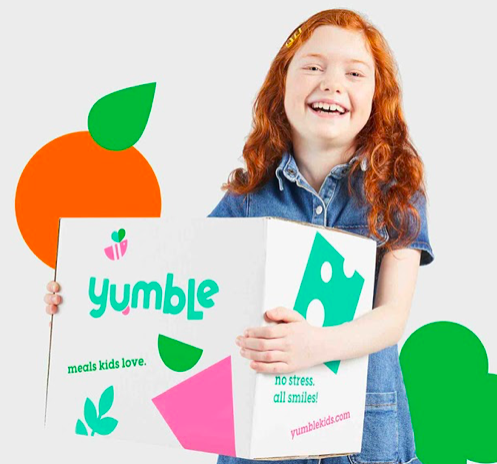 From the Eyes of a Parent:
I couldn't ask for more in a snack. These Yumble Protein Poppers are healthy and tasty, and not the least bit messy, which I love. They fit perfectly in children's little hands and are surprisingly very filling, however, that doesn't stop by kids from asking for more!
The Icing on the Cake:
Yumble Protein Poppers are made from sunbutter, coconut, oats, and cocoa nibs. They're sweet, but all from natural ingredients!
Time to Eat?!
Incorporate some Yumble Protein Poppers into breakfast for some added protein! They're also a great choice for an after-school snack…even a sweet dessert.
Mix it Up!
Take snacking to the next level by dipping Yumble Protein Poppers yogurt, nut butter, or seed butter…maybe even chocolate? The possibilities are endless!
https://www.facebook.com/yumblekids/
The Creative Kitchen™, LLC, teaches children about food and how to cook in a fun, safe, and educational manner. Targeting families with children ages two to teen, the company focuses on teaching, writing creative content and curriculum, special events, recipe development, spokesperson work, webisode production and consulting to present educational and entertaining content through food-related activities. The founder, Cricket Azima, is an expert in cooking for and with children. She inspires kids to express themselves creatively through food and cooking, while complementing lessons with traditional educational material such as social studies, math, arts, science, and more. Visit

www.thecreativekitchen.com

for more information.
Related posts