Whipping up a delicious meal can be daunting, we know. With limited time during busy weekday nights, trying to pack in the flavor and create a delicious meal can feel challenging! Thankfully, there's Crush Cube, an all-natural, easy way to cook fresh meals with big flavor; Crush Cubes are pre-portioned cubes of seasonings and sauces that will help save you time while cooking! Their impressive variety of flavors make it easy to add a POP of flavor to your next culinary creation whenever you need it! Don't have time to make your own pesto? Well, Crush Cube has you covered with their Pesto Sauce Cubes, ready to serve over pasta, bread, fish, and more!
From the Mouth of a Kid:
The cube turns my pasta GREEN!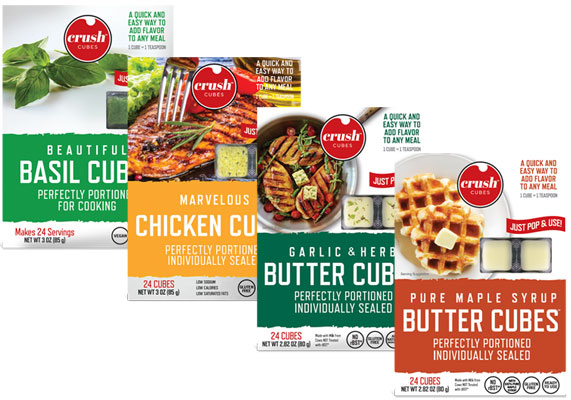 From the Eyes of a Parent:
Crush Cube has become a lifesaver at dinnertime! I can easily add a lot of flavor to our meals, and they have so many different herbs and sauces, that we use them on a daily basis for almost everything! My kids love pesto, but sometimes I don't always have the time to make it myself; Crush Cube Pesto Sauce saves the day!
Flavorful Features:
Crush Cube comes in a variety of flavors. Here are their herb flavors:
Glorious Ginger
Beautiful Basil
Perfect Parsley
Savory Shallots
Cool Cilantro
Gorgeous Garlic
Divine Dill
Exotic Epazote
Crush Cube also comes in a variety of butter flavors:
Maple
Honey Cinnamon
Garlic Herb
Pesto
Red Pepper
Lemon Pepper
Don't forget to check out their Soup-er Cubes, Rice Seasoning, and sauces!
The Icing on the Cake:
All Crush Cube products are flash-frozen fresh so there's no loss of nutrients, flavor, color, or texture!
Time to Eat?!
Crush Cubes are perfect for adding flavor to your favorite pasta or chicken dish, or why not try one of their sweet butters at breakfast?
Mix it Up!
Try the Maple or Honey Cinnamon butter the next time you make your favorite batch of pancakes! Or why not use some in your favorite cookie recipe?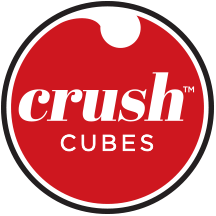 http://crushcubes.com/preview.php
https://www.facebook.com/CrushCubes/
The Creative Kitchen™, LLC, teaches children about food and how to cook in a fun, safe, and educational manner. Targeting families with children ages two to teen, the company focuses on teaching, writing creative content and curriculum, special events, recipe development, spokesperson work, webisode production and consulting to present educational and entertaining content through food-related activities. The founder, Cricket Azima, is an expert in cooking for and with children. She inspires kids to express themselves creatively through food and cooking, while complementing lessons with traditional educational material such as social studies, math, arts, science, and more. Visit

www.thecreativekitchen.com

for more information.
Related posts