Looking for an easy, delicious treat to bring to your neighbor's birthday party or the next family gathering? Or just a fun, new dessert to share with the family? Whatever the reason, Better Bites Bakery Cookie Dō Bites are the answer! These delectable, chocolate-covered, bite-sized treats are just as delicious as they sound. Not to mention they are free from the top 8 allergens, certified vegan AND gluten-free. 
Cookie Dō Bites will be a hit with anyone at the party (or dinner table)! We also love that Better Bites Bakery is committed to reducing our carbon footprint – 90% of their products are packaged in plant-based materials!
by Katie Auerbach, 2023
From the Mouth of a Kid:
I love this cookie dough! It's my favorite treat!
From the Eyes of a Parent:
If you want to be the hit of the party, you have to check out these cookie dough bites! They are so yummy and just so fun – kids sure do love finger food! Adults will love them too; they're so rich and decadent that just one is enough to satisfy a craving for something sweet. The fact that they're vegan and free from the top 8 allergens is a wonderful bonus, because you can bring them to any party or gathering without worrying that someone won't be able to eat them. These are truly a 10/10 treat!
Flavorful Features:
Better Bites Bakery Cookie Dō Bites come in these fun and yummy flavors:
Birthday

Chocolate Chip

Snickerdoodle

Sweet & Salty
The Icing on the Cake:
These cookie dough bites are soft and chewy on the inside and covered in decadent chocolate – are you drooling yet? They are also certified gluten-free, vegan, kosher, plant-based, and non-GMO.
Time to Eat?!
After-school snack? Check. Dessert after dinner? Check. Birthday party dessert table treat? Check. Late night snack after the kids have gone to bed? Check. Better Bites Bakery Cookie Dō Bites are perfect for anytime you or the kids need a small treat to satisfy your sweet tooth!
Mix it Up!
Chop up these Cookie Dō Bites to make an extra delicious topping for an ice cream sundae!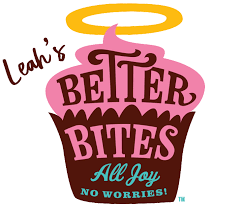 www.facebook.com/Betterbitesbakery
The Creative Kitchen™, LLC, teaches children about food and how to cook in a fun, safe, and educational manner. Targeting families with children ages two to teen, the company focuses on teaching, writing creative content and curriculum, special events, recipe development, spokesperson work, webisode production and consulting to present educational and entertaining content through food-related activities. The founder, Cricket Azima, is an expert in cooking for and with children. She inspires kids to express themselves creatively through food and cooking, while complementing lessons with traditional educational material such as social studies, math, arts, science, and more. Visit

www.thecreativekitchen.com

for more information.
Related posts