Everything is better with butter! Especially with Organic Valley's Cultured Unsalted Butter and its extra rich and creamy homemade-like taste! We love this butter because its organic and has no antibiotics, GMO, or toxic pesticides. It is packed with flavor that comes from the sweet cream its churned with, making it taste extra creamy. Whether enjoying on a piece of toast, melting into pasta, or including it in your family's favorite cookie recipe, Organic Valley's Cultured Unsalted Butter will add delicious decadence to the taste!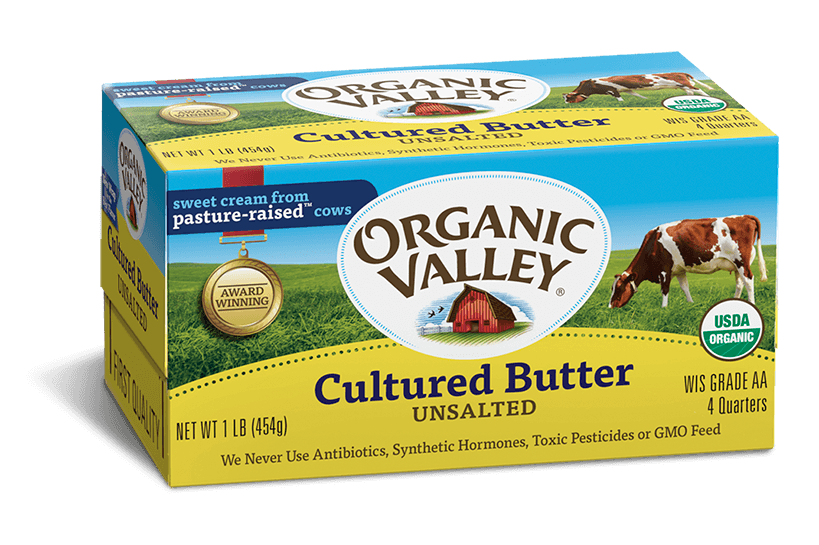 From the Eyes of a Kid: 
"Mmm! Mom, these Snickerdoodle cookies are so buttery! Can you make more, please?"
From the Eyes of a Parent":
"For busy mornings, I put this butter on toast and sprinkle a little cinnamon and sugar on top. I use this butter when I bake and cook. It really adds a wonderful flavor to my recipes."
Mix It Up!:
Try Organic Valley's European Style Cultured Butter. European butter is churned longer than other butters, so it's the best butter for baking. From croissants to popovers see a flakey difference in your treats!
The Icing On The Cake:
Organic Valley is not like other big brands, they know their farmers and know exactly where their products are coming from.
https://www.organicvalley.coop/products/butter/cultured-butter/cultured-unsalted-butter-1-lb-4-quarters/
https://www.facebook.com/OrganicValley/
The Creative Kitchen™, LLC, teaches children about food and how to cook in a fun, safe, and educational manner. Targeting families with children ages two to teen, the company focuses on teaching, writing creative content and curriculum, special events, recipe development, spokesperson work, webisode production and consulting to present educational and entertaining content through food-related activities. The founder, Cricket Azima, is an expert in cooking for and with children. She inspires kids to express themselves creatively through food and cooking, while complementing lessons with traditional educational material such as social studies, math, arts, science, and more. Visit www.thecreativekitchen.com for more information.
Related posts