Looking for a new way to eat cheese? Check out Cheddar Moon Cheese – a crunchy, cheesy snack with all the flavor and nutrition of real cheese…because it IS cheese! Moon Cheese removes the moisture from cheddar cheese (just like the dehydrated food that astronauts eat!) to give you this delicious, portable treat perfect for on-the-go snacking! Parents will love that it's 100% natural, high in calcium and protein, as well as its long shelf life!
From the Mouth of a Kid:
It's so crunchy and COOOOOOOOL because it's like astronaut food!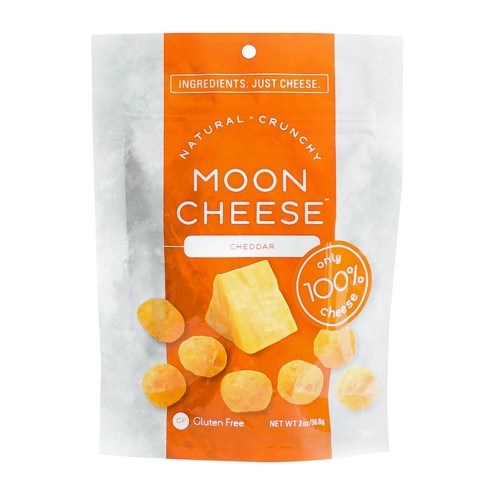 From the Eyes of a Parent:
Moon Cheese is great! It's a perfect snack for my kids, who love crunchy chips and snacks but who don't always love eating cheese. We all love the Cheddar flavor best! I love the simple ingredient list and that the bag is re-sealable – I can take it with me on the go, and save whatever's left for later! Another thing I love about Moon Cheese is the high protein and calcium – two things I'm always trying to get my kids to have more of.
Flavorful Features:
Moon Cheese comes in these other yummy, cheesy flavors:
Gouda

Mozzarella

Pepper Jack
The Icing on the Cake:
The benefits to Moon Cheese are out of this world!
High in protein

All-natural

Gluten-free

Excellent source of calcium
Time to Eat?!
Cheddar Moon Cheese can be enjoyed at any time of the day, but is especially great during snack time!
Good to Go?
Moon Cheese makes a perfect on-the-go snack because it comes in a resealable package! It's perfect to slip into my purse as we're headed out the door.
Mix it Up!
Try using Cheddar Moon Cheese as a topping for soups or replacement for croutons in salads!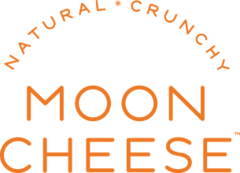 www.facebook.com/mooncheesesnacks/
The Creative Kitchen™, LLC, teaches children about food and how to cook in a fun, safe, and educational manner. Targeting families with children ages two to teen, the company focuses on teaching, writing creative content and curriculum, special events, recipe development, spokesperson work, webisode production and consulting to present educational and entertaining content through food-related activities. The founder, Cricket Azima, is an expert in cooking for and with children. She inspires kids to express themselves creatively through food and cooking, while complementing lessons with traditional educational material such as social studies, math, arts, science, and more. Visit

www.thecreativekitchen.com

for more information.
Related posts