Here at The Creative Kitchen, we are all about respecting and catering to dietary needs, food allergies, or requests – not to mention picky eaters! We take great care to make sure we have ingredients in our cooking classes that are inclusive of all children participating! That's why we are SO excited to share the news about this brand-new product that boasts a twist on a classic family favorite: introducing Annie's Gluten-Free Cheddar Bunny Tails! We love Annie's products for their premium organic ingredients, dedication to building a healthy future for our planet, and passion for helping families achieve happy and healthy lives! These Gluten-Free Cheddar Bunny Tails are sure to make you hop for joy! They are packed with real cheddar cheese and lots of gluten-free goodness, all without artificial flavors, synthetic colors, and synthetic preservatives.
Families were able to sample Gluten-Free Cheddar Bunny Tails from 2018 Kids Food Festival Official Sponsor Annie's at the festival in May. Everyone loved them!
From the Mouth of a Kid:
Yummmmmmmy! They're crunchy and cheeeeeesey!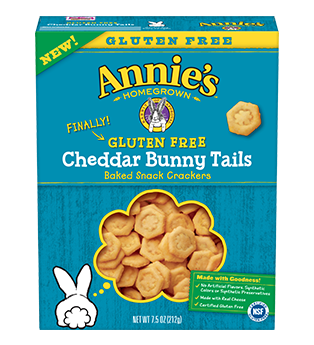 From the Eyes of a Parent:
I am so excited to have finally found a gluten-free cheddar snack treat for my kids; they love cheese and crunchy snacks but I haven't been able to find a snack such as this one with the same high-quality ingredients and no gluten, so that all of my kids can enjoy them. I feel good about the premium ingredients that Annie's uses, and the care that they seem to put into their products. I am so appreciative of these crackers and know they'll be a staple in our house from here on out!
The Icing on the Cake:
Annie's works with trusted suppliers to ensure all of their ingredients are from non-GMO sources. With no synthetic preservatives, colors, or artificial flavors, this is a snack you can feel good about giving to your children! 
Time to Eat?!
Anytime you or your kids want some gluten-free, cheesy-goodness, Annie's Gluten-Free Cheddar Bunny Tails are a delectable choice for a snack! They're THE perfect SIZE for little fingers!
Good to Go?
Annie's Gluten-Free Cheddar Bunny Tails are sure to be a welcomed addition to your kids' lunchboxes and backpacks! Pop some into a container or baggie and you're ready for a SUPER delicious snack on the go!
Mix it Up!
Want to make gluten-free chicken fingers with a twist? Crush up Annie's Gluten-Free Cheddar Bunny Tails to use instead of traditional breadcrumbs!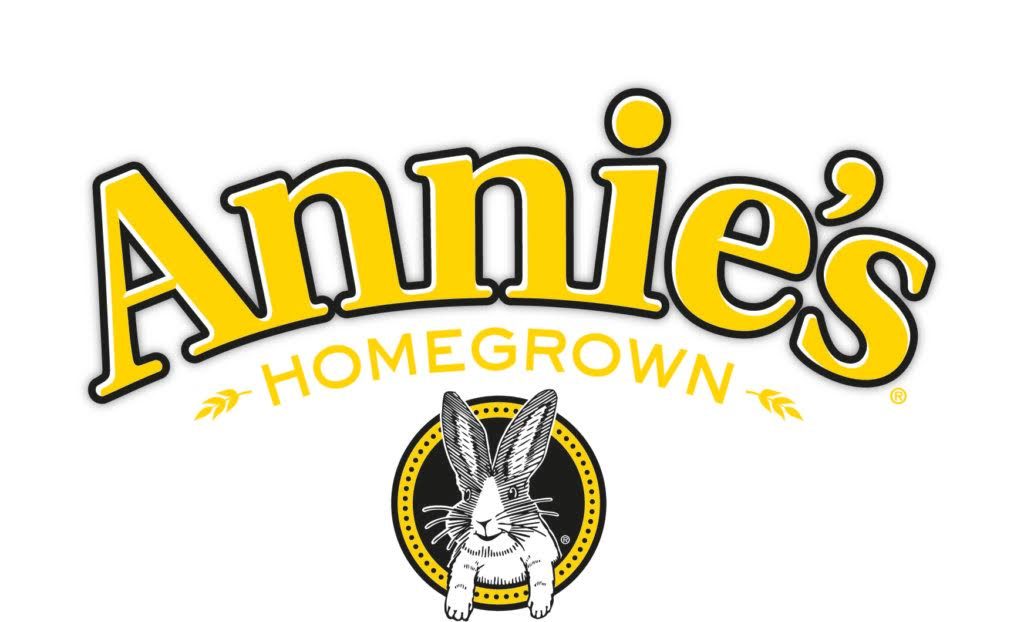 https://www.facebook.com/annieshomegrown
The Creative Kitchen™, LLC, teaches children about food and how to cook in a fun, safe, and educational manner. Targeting families with children ages two to teen, the company focuses on teaching, writing creative content and curriculum, special events, recipe development, spokesperson work, webisode production and consulting to present educational and entertaining content through food-related activities. The founder, Cricket Azima, is an expert in cooking for and with children. She inspires kids to express themselves creatively through food and cooking, while complementing lessons with traditional educational material such as social studies, math, arts, science, and more. Visit

www.thecreativekitchen.com

for more information.
Related posts