Sometimes, simple is best. Less is more. However you want to phrase it, this rings true for mealtime and snack time around here at The Creative Kitchen. What we fuel our bodies with matters greatly, and when it comes to packaged snacks and meals, we think less is definitely more. Mr. Lee's Noodles checks all these boxes for us: real ingredients, low in sodium and sugar, with a delicious and vibrant taste! Damien Lee, the creator behind this premium noodle brand, is a full-time single dad and cancer survivor, which is what inspired the creation of Mr. Lee's Noodles. It was during his time of chemotherapy and a strict, real-food diet that Damien Lee craved his guilty pleasure, instant noodles, but knew he couldn't indulge as he used to, due to all the artificial ingredients. Once he was given the all-clear, he set out to revolutionize the world of instant noodles, and Mr. Lee's Noodles was born! 
From the Mouth of a Kid:
I like these noodles! The different flavors are yummy!
From the Eyes of a Parent:
As a mom, I know firsthand that you can't always have it all together, and that's okay. Whether it's keeping the house clean or making dinner, sometimes you just need a little help. My first priority when it comes to feeding my kids is keeping their meals and snacks full of (primarily) real ingredients, which can be pretty tricky with frozen or packaged meals. That's not the case with Mr. Lee's Noodles, which have quickly become a fan favorite in our household! They use real ingredients, and are low in sugar and sodium. It makes for an easy after-school snack or a quick addition to dinner when I don't have time to make something from scratch. My kids love the bold flavors, and I love the real ingredients and low amounts of sodium, fat, and sugar. They're so much better in all of these categories than other instant noodle brands.
Flavorful Features:
Mr. Lee's Noodles instant noodles come in a variety of fun, delicious flavors:
Coconut Chicken Curry Rice Noodle Soup

Zen Garden Vegetable Rice Miso Noodle Soup (Vegan, registered with the Vegan Society)

Hong Kong Street-Style Beef Rice Noodle Soup

Tai Chi Chicken Rice Noodle Soup
The Icing on the Cake:
Mr. Lee's Noodles freeze-dries their protein and vegetables to lock in the nutritional goodness. Their rice noodles are grown in Vietnam and are gluten-free too! Mr. Lee's Noodles products average 1.5g of saturated fat per serving, and 970mg of sodium per cup, which is almost 6 times lower than other instant noodles out there. They're also SugarWise certified and have the lowest sugar among their competitors, as well as no artificial preservatives or flavors, no hydrogenated oil, and no MSG. Lastly, their packaging contains zero plastic sachets and their cups are made from a 100% recyclable plastic/cardboard composite.
Time to Eat?!
Mr. Lee's Noodles instant noodles are great for an after-school snack, or a quick and easy dinner when you don't have time for anything else!
Good to Go?
These cups are so easy to throw in the car for a road trip or vacation! All you need is to add boiling water and voilà! A delicious, nutritious snack (or meal!) that's as easy as 1, 2, 3!
Mix it Up!
Add some of your favorite veggies to a cup of Mr. Lee's Noodles to pack in even more flavor and nutrition!
Mr. Lee's Noodles are now available at all Whole Foods in the US!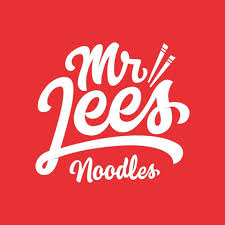 www.facebook.com/mrleespurefoods
The Creative Kitchen™, LLC, teaches children about food and how to cook in a fun, safe, and educational manner. Targeting families with children ages two to teen, the company focuses on teaching, writing creative content and curriculum, special events, recipe development, spokesperson work, webisode production and consulting to present educational and entertaining content through food-related activities. The founder, Cricket Azima, is an expert in cooking for and with children. She inspires kids to express themselves creatively through food and cooking, while complementing lessons with traditional educational material such as social studies, math, arts, science, and more. Visit

www.thecreativekitchen.com

for more information.
Related posts